As you know, I love supporting small businesses. These people work so hard to produce their products and bring you high quality craftsmanship.
If you're like me and you want Shop Small this Christmas season, I thought I'd share a few gift ideas from some of my favorite small businesses.
Some of them will be closing up shop here soon to finish shipping out all their orders. I was going to share this on Small Business Saturday, but I wanted you to have the chance to order if you wanted to.
Oh and don't forget to use EBATES while your doing your online shopping. You'll get a percentage back from most shops, including Etsy.
For the Kiddo's
The Mass Box
I'm horrible at coming up with crafts for the kids, so this monthly Mass Box kit looks amazing. They've even got sibling kits so you can add extras so that everyone can participate.
Arma Dei
These little Super Saints cards would be perfect if you're looking for a Saint Nicholas Day or stocking stuffer ideas. Each card features a Saint and some quick facts and a short biography.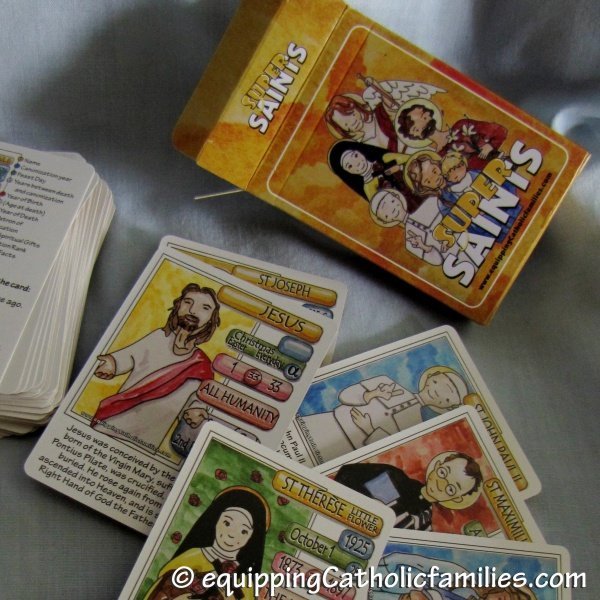 They also offer these Prayer Impression Stamps which offer checklists and note-taking templates to help you turn any notebook or journal into a prayer journal. You can read a little bit more about how to use them here.
Monica is offering my readers 15% off with code GiftGuide15
Whole Parenting Goods
Nell is just the sweetest and she just happens to make the most beautiful organic cotton blankets, leggings and bibs. She's due here in a just a bit and will be closing up shop soon. So if you want something from her shop, you should grab it sooner than later.
Home Decor and Art
Who doesn't love some beautiful art to display in your home?
Happy Meets Home
Shandy opened her shop about the same time Jordan and I did. She's got some awesome hand lettered printables and this gorgeous blue and white block print.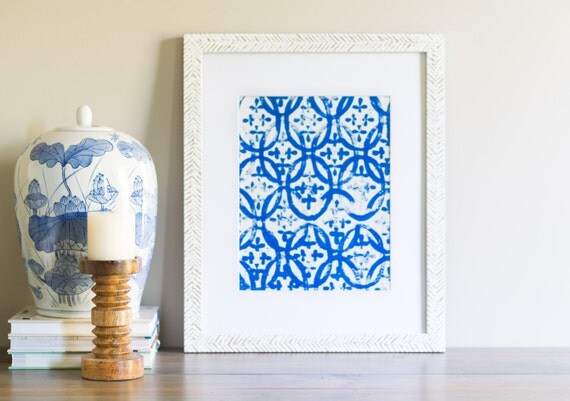 Hatch Prints
I'm sure you've seen Hatch Prints around, but if not you need to go check out her shop. Such beautiful watercolor and hand lettering prints, cards, totes and coffee mugs.
Pebble Creek Prints
As you know, Jordan and I just opened our shop. We've got watercolor prints and Jordan's beautiful photography.
And for those of who don't have any wall space left for beautiful art or you need something for that hard to buy for person, we've got a few sets of watercolor note cards listed too. If you see one of our prints that you'd like to see on a note card, just message us and we can work with you in most cases.
I shared my painting of Rosemary a little while ago and it's now listed in the shop along with a couple of other herb prints.
Use code FREESHIP for free domestic shipping until November 30th on all orders over $10.
Brass & Mint Co.
Another artist with some serious talent is Carolyn over at Brass & Mint Co. She's got hand lettered and watercolored prints.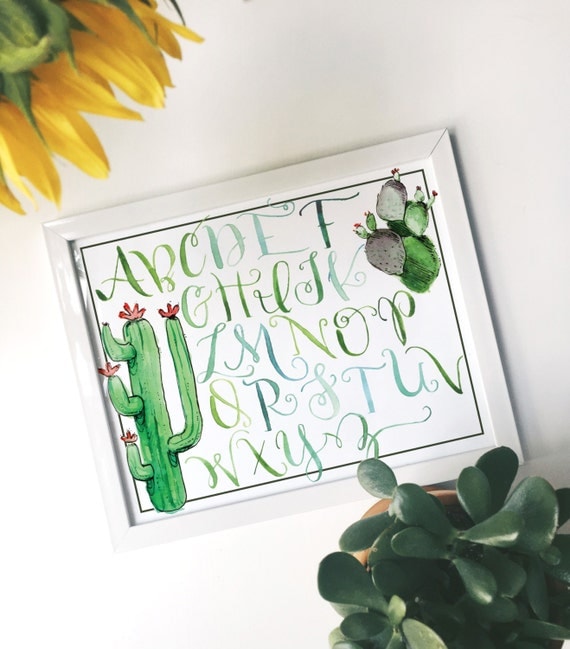 Faith Based
Telos Art
Jessica over at Telos Art has some of the most beautiful Liturgical Calendars I've seen. Seriously. She worked with some pretty amazing artists for each of the months.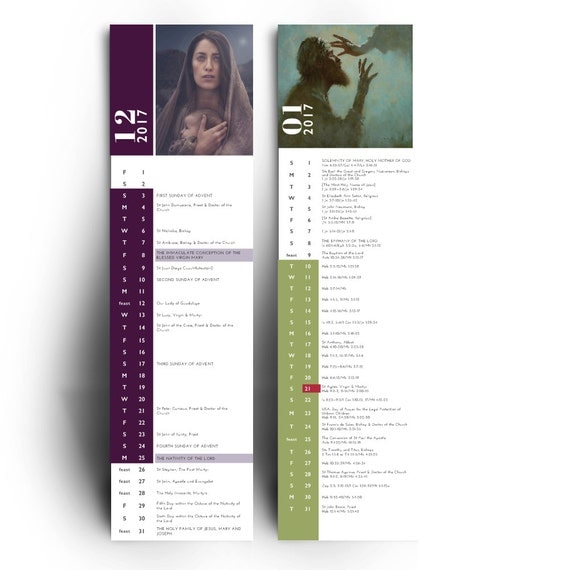 And the best part is that for the month of November they've got a a BOGO deal going on.  Buy one monthly calendar, get an Advent poster free and the Advent posters are printed on a 12×18″ paper. 
Faith and Fabric
Faith and Fabric sells all kinds of beautiful Liturgical patterns and activities like the Our Family Jesse Tree that I raved about last year (you don't need to be crafty to use this one). She's also got some beautiful hand stamped jewelry.
You can get 15% off your order with code WHOLE15
Call Her Happy
Jenna makes the most beautiful embroidery hoop necklaces and wall pieces. And she just released her new book "The Lazy Liturgical" which has all kinds of last minute ways for families to celebrate the liturgical year without having to run out and buy something.
It's on my wish list for sure! You can grab a digital copy or a physical copy.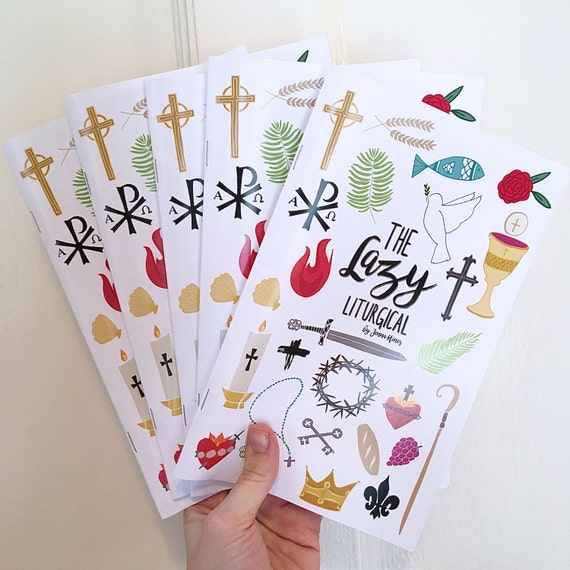 For Fun
Bumblewood
I've spread the word about Bumblewood just about every year since I did a review for her because her soaps, lotions and gift sets are just the best. You can read my full review here.
Fiore Design Studio
Jennifer does the most darling custom watercolor portraits for families, weddings, maternity and more. I've just loved looking through her reviews to see some of the ones she's done in the past.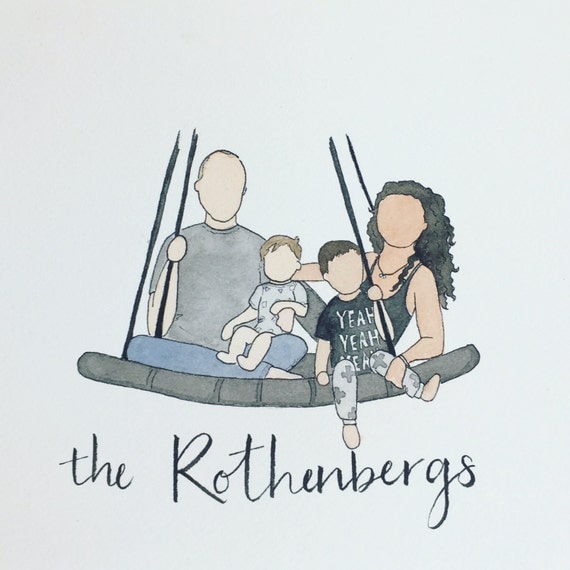 And if I don't stop in before Thanksgiving, I want to wish all of you a very Happy, drama free Thanksgiving.
Do you have any favorite shops?
********